London, England
THE PORTUGUESE 'HOT SHOTS' WIN DRUG FREE LONDON FOOTBALL TROPHY
15 June 2015
London Portuguese team Hot Shots, the tournament favourites, fought a tense final match to win the Drug-Free London Tournament, witnessed by Lambeth's Mayor and a representative of the London Football Association. The seven-week tournament took place at Vauxhall's Power League and was created by Drug-Free London to unite different cultures through the love of football—while promoting a drug-free message to players and audience alike.
Opponents in the final were Las Congas who played skilful and competitive football throughout the tournament to set up a hot-blooded clash with Hot Shots.
Winners of the battle for third place were the hosting team, Drug-Free London, who played their best football of the tournament, winning 9-2.
Medals and trophies were presented by the Mayor of Lambeth and a guest representative from London Football Association (LFA).
The LFA representative said, "I thoroughly enjoyed attending the Drug-Free World Tournament Final—it was great to see a competitive game as well the raising of awareness about the facts behind drug taking. A special mention must go to the volunteers, as without their hard work and dedication, the tournament wouldn't have been such a huge success. Finally, well done to all the teams that took part in what was a brilliant few weeks of football."
"It was great to see a competitive game as well the raising of awareness about the facts behind drug taking"

- London Football Association representative
The football ceremony also included a Drug-Free Pledge signing, which saw all the players, the Mayor of Lambeth and the LFA representative signing up for a Drug-Free Life. The pledge includes simple messages, such as 'Live a drug–free life', 'Learn more about how drugs harm people', 'Set a good example and lead the way for others to lead a drug free life'— simple actions that anyone can do.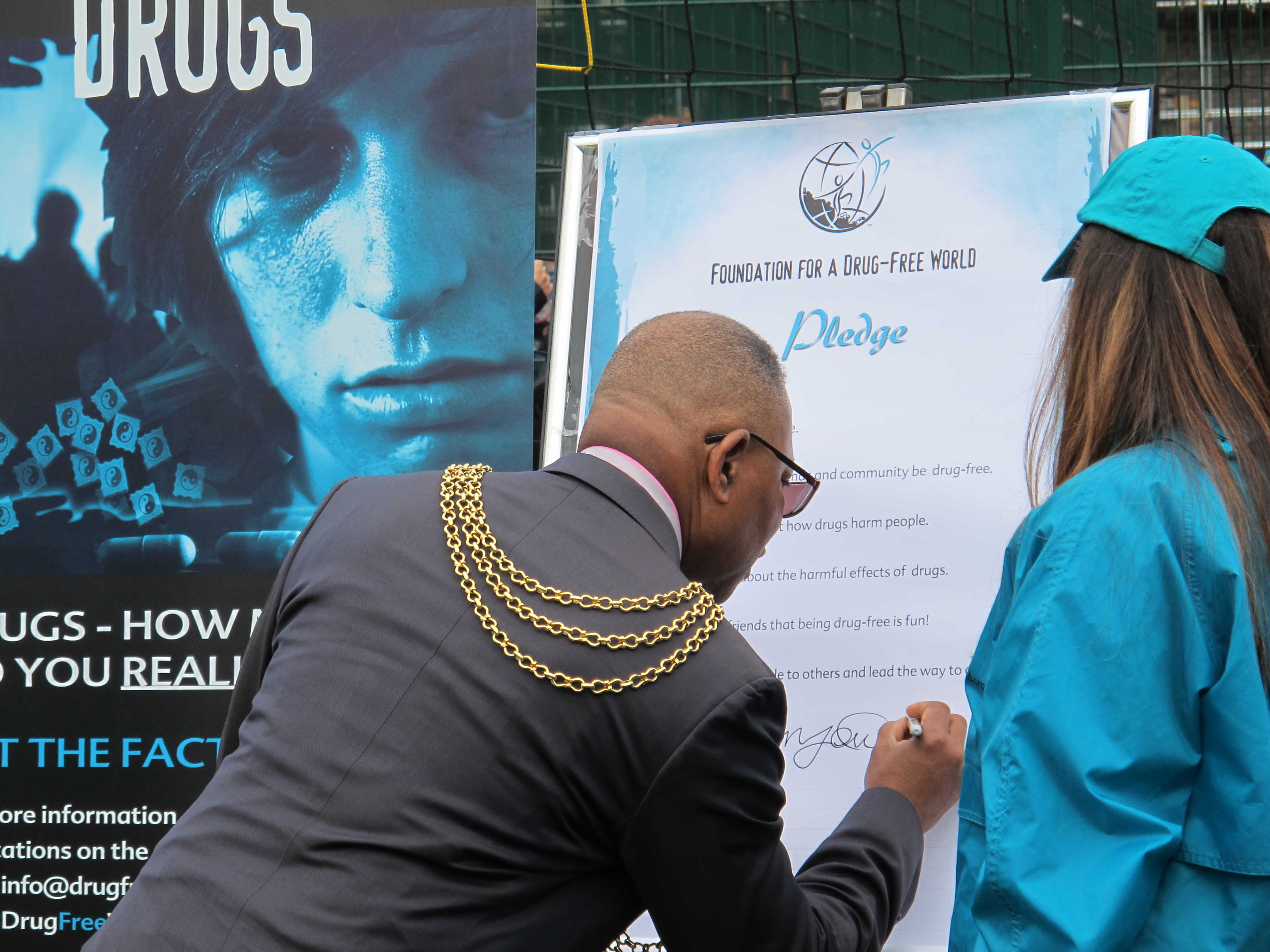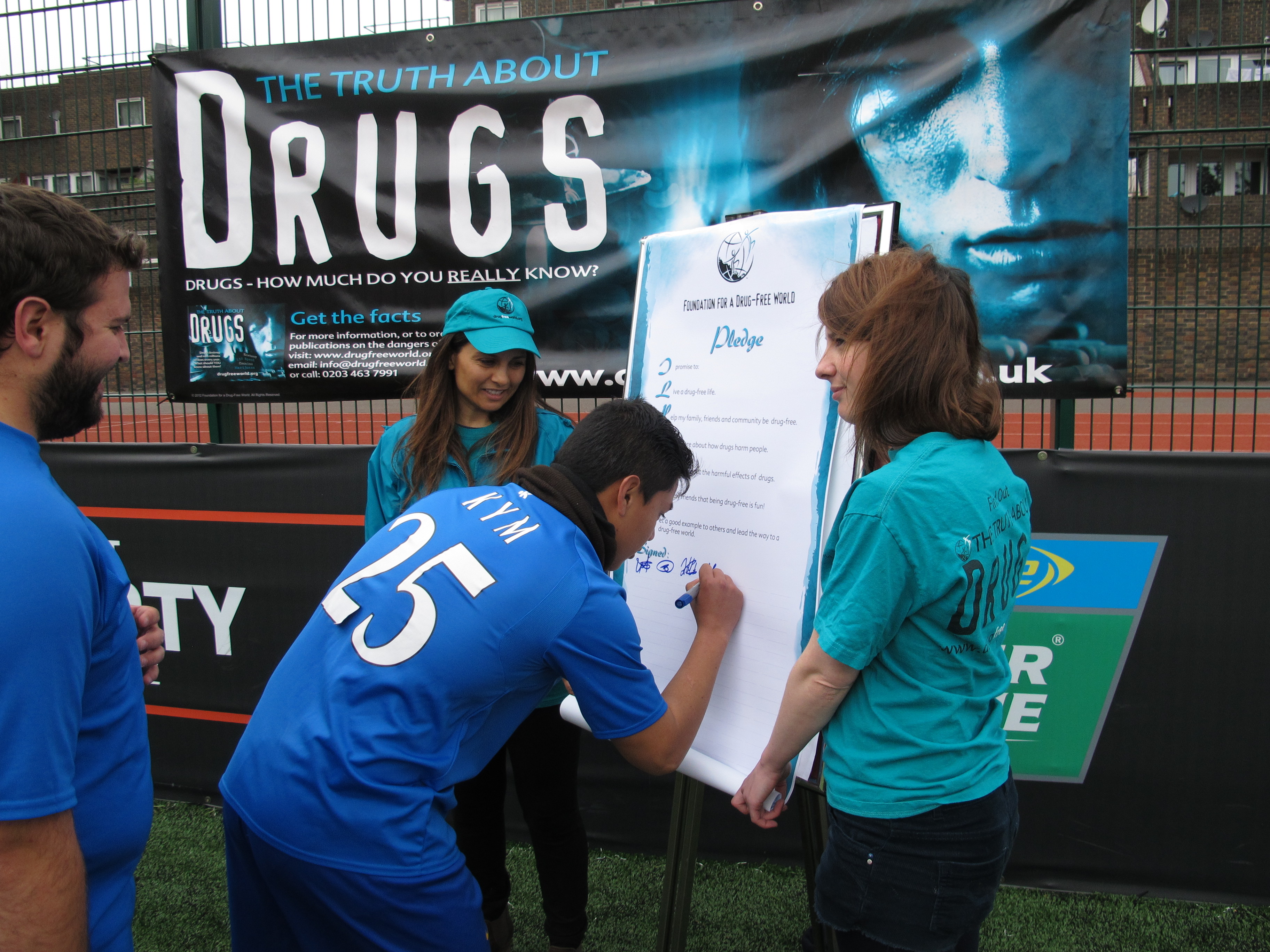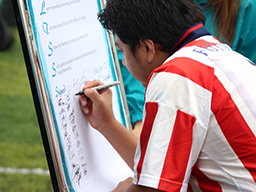 Drug-Free London volunteers also created local interest by handing out over 8,500 Truth About Drugs booklets to players, spectators and residents of Lambeth. All of the booklets were provided by the London Church of Scientology.
---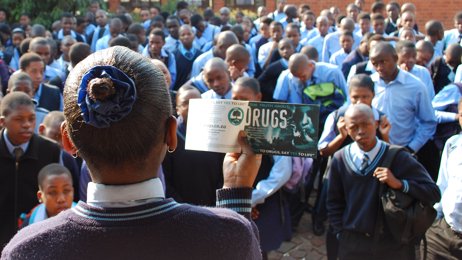 Find out more about the Truth About Drugs Education campaign and what the Church of Scientology does to support effective drug education and prevention initiatives.
To find out more about Drug-Free London or to enter into the next football tournament, please e-mail: tonie@drugfreelondon.org Facebook: drugfreelondon Website: drugfreeworld.org.uk